Find New HVAC Customers Online: 4 Proven Marketing Tactics to Help
By: Paul Redman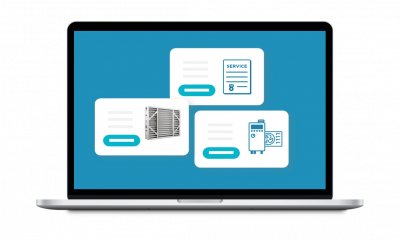 Finding new customers online doesn't have to be as difficult or expensive as it may sound. In fact, digital marketing has become one of the most cost-effective solutions for HVAC contractors to generate new business. So which tactics are most effective, you might ask?
As fellow HVAC contractors who pivoted to Ecommerce back in 2006, we've spent the past 15 years testing this very question. Below is a deep dive into four digital tactics that have driven great success for our business, as well as other contractors we work with.
Please note: if you don't have any online store setup yet, PAUSE! That's the first step. You can set one up in 20 minutes – it's super easy, and we'll help you do it. Schedule a time with our team to get this up and running.
Once your store goes live, you're ready to dive into the following marketing tactics, which will help you find new customers online.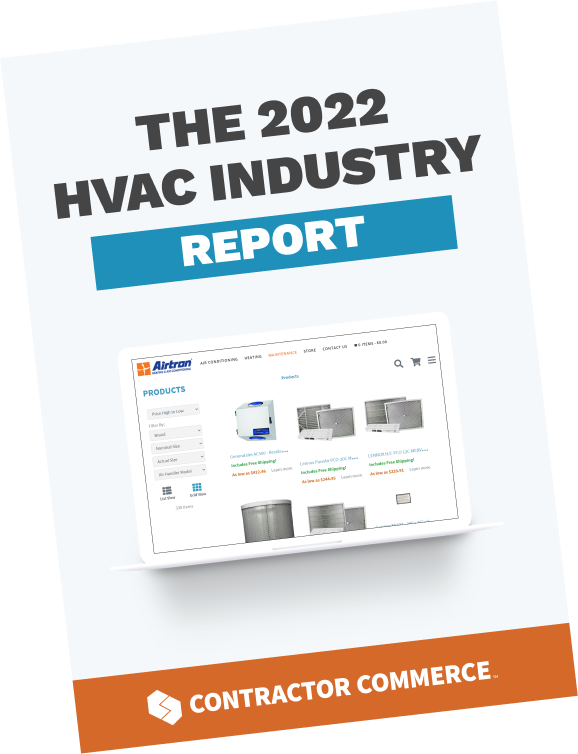 DOWNLOAD THE FREE 2022 HVAC INDUSTRY REPORT
Learn more about what's going on in the HVAC industry and what it means to your business. Included is a list of tools to help you monitor and stand out from your competitors.
1. SEARCH ENGINE OPTIMIZATION
Search Engine Optimization (SEO for short) is a fancy way of saying 'get your website to show up on Google when people are searching for your products or services'. SEO is a great long-term marketing strategy for growing your HVAC business for two reasons: first, you don't have to pay every time someone clicks on your website link (unlike other channels). Second, this is less about YOU finding new customers, and more about helping them find YOU.
Search engine optimization involves creating content on your website that answers your potential customers' questions. By providing super relevant, timely and elpful content, HVAC companies can increase their odds of showing in Google Search Results. If you're ranking on the first page of Google, you most likely will see a hundreds to thousands of visits coming to your website each month. If you are on page two, you might not see any. That's how important it is to rank on Google.
Google search results can quite literally make our break your local services business – here are a few SEO-specific tips for making sure it's the former:
Ensure the most important pages on your website (the ones you want to show up on Google) have at least 300 words per page – as long as it's helpful content, the more the better.
Add 1-2 keywords of focus per page – we'll be writing another article about this in the near future, so stay tuned for specific tips. In the meantime, check out Google's Keyword Planner Tool. It will show you how many searches there are every month in your particular city for the products and services you sell.
Link back to other helpful resources within your own website – internally linking to other blogs, resources, FAQ or pricing pages is a best practice that well-optimized websites follow. This practice helps prospective customers more easily navigate your website, which Google really likes. User-friendly websites will be rewarded with stronger rankings.
Blog, and blog regularly – having content updated regularly helps!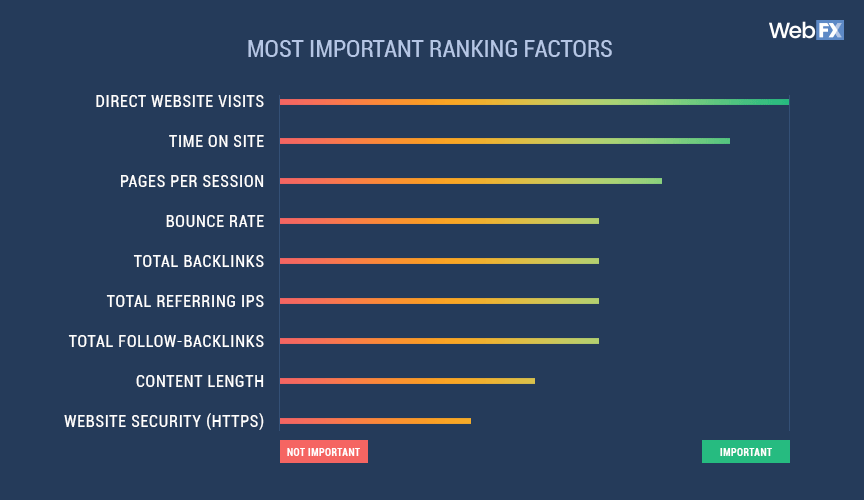 Source: https://www.webfx.com/blog/internet/seo-ranking-factors/
2. PAY-PER-CLICK ADVERTISING
Pay-Per-Click advertising (PPC) is a quick way to show up on search engines or within social media sites IMMEDIATELY. Basically, you pay to play. Within a day, you can launch campaigns and ads that will get in front of your specific target market. It's really that fast! There are a few keys to success here though, all of which will determine whether or not this channel will be cost-effective in generating new leads or online sales:
Target market selection – narrowing in on your target audience by region is one way to get more specific, but you also should consider other demographics (gender, age, household income) and psychographics (hobbies, interests) when deciding who target in your ads.
Messaging – getting the right message in front of your target market is the key to driving ACTION – clicks lead to visits, visits lead to sales.
Timing – selecting the right places and times to run these ads is important when getting the most out of your marketing budget. For example, cost per clicks rise dramatically around the holidays on most PPC channels (Google, Facebook, LinkedIn, Instagram, etc.) – unless you have big marketing budgets and aggressive growth goals, you may want to stay away from PPC ads during these peak times. If not, you risk spending a lot every time a prospective customer clicks your ad (referred to as "cost per click").
Conversion Rate Optimization – optimizing your website to convert visitors into customers involves two steps. First, you need to monitor your website visitors to see how they're interacting with your pages. You can use Google Analytics or Heatmapping tools like HotJar to do this. Then, you'll need to make informed design changes to improve their experience with your site. For example, landing pages should be easy navigate on mobile devices, call-to-action buttons should be clearly visible, etc.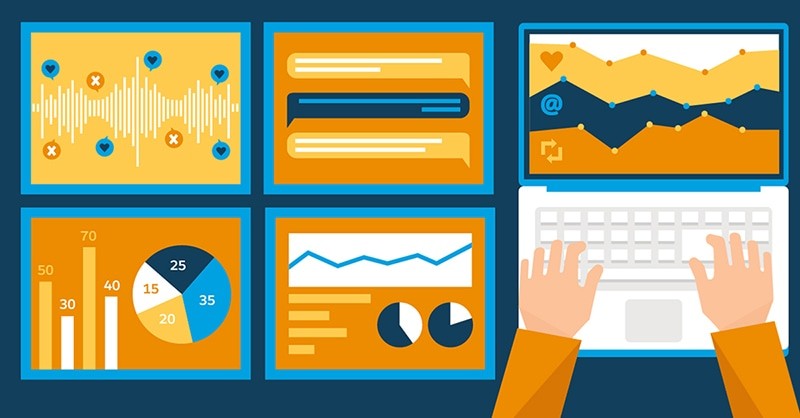 3. SOCIAL MEDIA MARKETING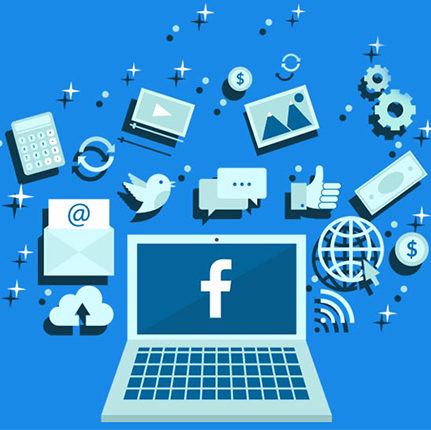 We touched on this in the PPC section, because social media has both Organic (non-paid) and Paid (pay-per-click advertising) options for reaching your target market. The key consideration here is making sure the time you invest in social media is worth it. To do this, we recommend setting goals for your social media presence – whether it's to be an extension of your customer service team, a tool for generating brand awareness, or a way to generate leads and sales. Then, measure performance to determine how much time to spend posting.
When it comes to selling more products or services through social media, Facebook will likely be your best friend. Of all social channels, Facebook cost-per-clicks have been some of the lowest (we've seen costs as low as $.08 / click!), meaning you can get in front of more people for less money. Other social sites to consider as part of your marketing plan include:
4. GOOGLE MY BUSINESS
This is one of the best-kept secrets for service-based businesses! HVAC contractors who are killing it online are most probably already utilizing Google My Business effectively to generate new business and customer reviews. Here is the ULTIMATE guide to mastering Google My Business – give it a read. We promise, the nuggets you'll take away will be worth it: https://www.hvacwebmasters.com/google-my-business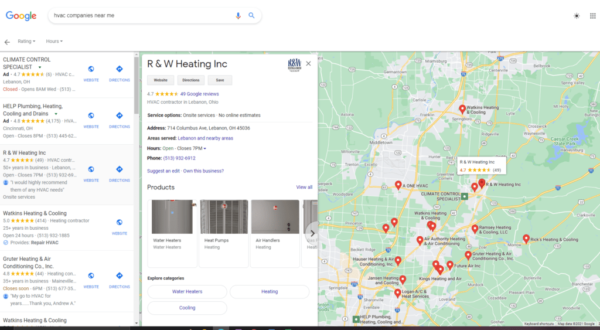 There you have it – four online marketing channels that will help you find new customers and generate more sales through your website. As always, we're happy to share our learnings with you, so please contact us with any questions!
Download our "HVAC Contractors's Guide to Ecommerce" to learn more about:
Establishing your brand identity
How to add a store to your existing website
Existing customer communication plans
The best online channels for driving new leads and sales

Search engine optimization tips
Paid advertising tips
Social media marketing tips
Google my business optimization tips

The ideal number of times a prospect should see your ads
How a WOW customer experience can generate referrals
Tools for staying on top of your industry & competitor landscape
DOWNLOAD THE FREE GUIDE
Find New HVAC Customers Online: 4 Proven Marketing Tactics to Help
By: Paul Redman
Download our

"HVAC Contractor's Guide to Ecommerce"

to learn more about:

Establishing your brand identity
How to add a store to your existing website
Existing customer communication plans
The best online channels for driving new leads and sales

Search engine optimization tips

Finding new customers online doesn't have to be as difficult or expensive as it may sound. In fact, digital marketing has become one of the most cost-effective solutions for HVAC contractors to generate new business. So which tactics are most effective, you might ask?

As fellow HVAC contractors who pivoted to Ecommerce back in 2006, we've spent the past 15 years testing this very question. Below is a deep dive into four digital tactics that have driven great success for our business, as well as other contractors we work with.

Please note: if you don't have any online store setup yet, PAUSE! That's the first step. You can set one up in 20 minutes – it's super easy, and we'll help you do it. Schedule a time with our team to get this up and running.

Once your store goes live, you're ready to dive into the following marketing tactics, which will help you find new customers online.

SEARCH ENGINE OPTIMIZATION

Search Engine Optimization (SEO for short) is a fancy way of saying 'get your website to show up on Google when people are searching for your products or services'. SEO is a great long-term marketing strategy for growing your HVAC business for two reasons: first, you don't have to pay every time someone clicks on your website link (unlike other channels). Second, this is less about YOU finding new customers, and more about helping them find YOU.

Search engine optimization involves creating content on your website that answers your potential customers' questions. By providing super relevant, timely and elpful content, HVAC companies can increase their odds of showing in Google Search Results. If you're ranking on the first page of Google, you most likely will see a hundreds to thousands of visits coming to your website each month. If you are on page two, you might not see any. That's how important it is to rank on Google.

Google search results can quite literally make our break your local services business – here are a few SEO-specific tips for making sure it's the former:

Ensure the most important pages on your website (the ones you want to show up on Google) have at least 300 words per page – as long as it's helpful content, the more the better.
Add 1-2 keywords of focus per page – we'll be writing another article about this in the near future, so stay tuned for specific tips. In the meantime, check out Google's Keyword Planner Tool. It will show you how many searches there are every month in your particular city for the products and services you sell.
Link back to other helpful resources within your own website – internally linking to other blogs, resources, FAQ or pricing pages is a best practice that well-optimized websites follow. This practice helps prospective customers more easily navigate your website, which Google really likes. User-friendly websites will be rewarded with stronger rankings.
Blog, and blog regularly – having content updated regularly helps!

Source: https://www.webfx.com/blog/internet/seo-ranking-factors/

PAY-PER-CLICK ADVERTISING

Pay-Per-Click advertising (PPC) is a quick way to show up on search engines or within social media sites IMMEDIATELY. Basically, you pay to play. Within a day, you can launch campaigns and ads that will get in front of your specific target market. It's really that fast! There are a few keys to success here though, all of which will determine whether or not this channel will be cost-effective in generating new leads or online sales:

Target market selection – narrowing in on your target audience by region is one way to get more specific, but you also should consider other demographics (gender, age, household income) and psychographics (hobbies, interests) when deciding who target in your ads.
Messaging – getting the right message in front of your target market is the key to driving ACTION – clicks lead to visits, visits lead to sales.
Timing – selecting the right places and times to run these ads is important when getting the most out of your marketing budget. For example, cost per clicks rise dramatically around the holidays on most PPC channels (Google, Facebook, LinkedIn, Instagram, etc.) – unless you have big marketing budgets and aggressive growth goals, you may want to stay away from PPC ads during these peak times. If not, you risk spending a lot every time a prospective customer clicks your ad (referred to as "cost per click").
Conversion Rate Optimization – optimizing your website to convert visitors into customers involves two steps. First, you need to monitor your website visitors to see how they're interacting with your pages. You can use Google Analytics or Heatmapping tools like HotJar to do this. Then, you'll need to make informed design changes to improve their experience with your site. For example, landing pages should be easy navigate on mobile devices, call-to-action buttons should be clearly visible, etc.

SOCIAL MEDIA MARKETING

We touched on this in the PPC section, because social media has both Organic (non-paid) and Paid (pay-per-click advertising) options for reaching your target market. The key consideration here is making sure the time you invest in social media is worth it. To do this, we recommend setting goals for your social media presence – whether it's to be an extension of your customer service team, a tool for generating brand awareness, or a way to generate leads and sales. Then, measure performance to determine how much time to spend posting.

When it comes to selling more products or services through social media, Facebook will likely be your best friend. Of all social channels, Facebook cost-per-clicks have been some of the lowest (we've seen costs as low as $.08 / click!), meaning you can get in front of more people for less money. Other social sites to consider as part of your marketing plan include:

GOOGLE MY BUSINESS

This is one of the best-kept secrets for service-based businesses! HVAC contractors who are killing it online are most probably already utilizing Google My Business effectively to generate new business and customer reviews. Here is the ULTIMATE guide to mastering Google My Business – give it a read. We promise, the nuggets you'll take away will be worth it: https://www.hvacwebmasters.com/google-my-business

There you have it – four online marketing channels that will help you find new customers and generate more sales through your website. As always, we're happy to share our learnings with you, so please contact us with any questions!

Paid advertising tips
Social media marketing tips
Google my business optimization tips

The ideal number of times a prospect should see your ads
How a WOW customer experience can generate referrals
Tools for staying on top of your industry & competitor landscape
TRUSTED BY HUNDREDS OF CONTRACTORS
"It's really easy to set up. I had an online store and was selling products within 48 hours of talking to these guys."
"The Contractor Commerce team has been easy to work with and has even customized a few things to fit the needs of my business!"
"We have several subscription customers already. This just means recurring revenue for us with no additional overhead or managing."
WHAT CONTRACTORS ARE SAYING
"The fact is, consumers would rather shop online than in person. If you don't build an e-commerce presence, you won't have the opportunity. Now is the time."
"It was scary-easy to get set up. It's plug and play. I drive people to the site, and I collect on the backend. Contractor Commerce takes the order, processes the order, and ships it…any HVAC company would be crazy not to start an online store with Contractor Commerce."
"Working with the Contractor Commerce team is simple. It's great. They're understanding, and they will do anything possible in their power to accommodate your needs. It's an added service for us…it's good for our customers"
"Having our website store powered by Contractor Commerce gives us a unique competitive advantage in our market. Our friends in the industry look at our website and say, 'Wow! That's super cool. I don't know why my company isn't doing this."
"Having an online store from Contractor Commerce is great for our customers! It is convenient and easy for customers to order filters. It saves time when they can go right to the website, place their order and have the filter delivered within a couple of days. Plus, the Contractor Commerce team is great to work with. They are very responsive and helpful and I know they really care about my success!"
"It's really easy to set up. I had an online store and was selling products within 48 hours of talking to these guys."
"The Contractor Commerce team has been easy to work with and has even customized a few things to fit the needs of my business!"
"We have several subscription customers already. This just means recurring revenue for us with no additional overhead or managing."